Layout Name: Harding's Staithes
Scale/Gauge: e.g. 4mm P4 Gauge
Size: e.g. 4ft x 1ft6" - Subject to change
Exhibition layout, or stay-at-home? Exhibition (hopefully!)
Type: shunting plank
Era/region/location: North East Tyneside, 1960s
Whether you would like to be included in the layout register: Yes
The plans for this layout have gone through a number of changes and will be changing again now I'm moving and storage space is more retrictive. The previous plans called for:
A staith over the Tyne
A dock branch
DCC - MERG
CBUS - MERG
3rd Rail Tyneside Electric on Viaduct
A line down under viaduct to dock branch
The plans will be slimmed down to only be the following now:
DCC - MERG
CBUS or EzyBus (MERG)
A single staith with shunting opportunities
Optional: Viaduct with 3rd Rail Tyneside line
I'll post pictures later of what was planned and how the plans might look in the future. It might be that we try to redesign it to fit within the Scalefour Society's 4ft 8.5" challenge dimensions, but I'm not sure yet until I fire up Templot again.
Some pictures of the original Templot plans: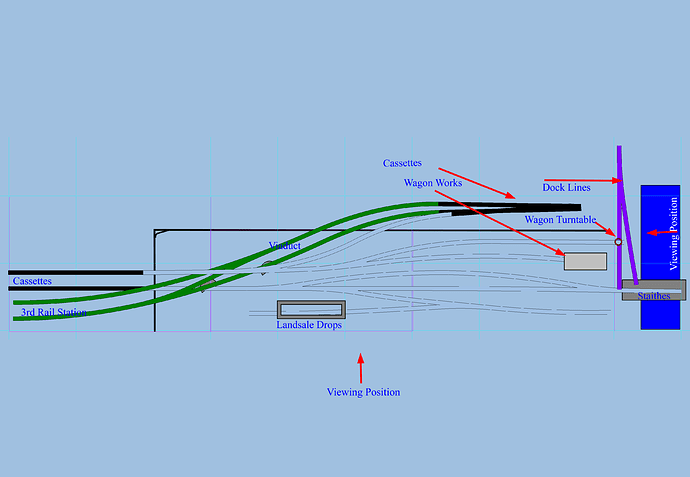 The plans will change to rewmove the wagon works, dock lines, lines to the north of the staithes and the line going under the Viaduct and off scene. I'm not sure what to do with the Viaduct as of yet.