Layout Name: Sheffield Exchange
Scale/Gauge: e.g. 4mm OO Gauge
Size: 20ft by 15 ft
Exhibition layout, or stay-at-home? Stuck at home
Type: Terminus station with access to running lines around the room
Era/region/location: Sheffield, ex L&YR and GNR 1960s
Whether you would like to be included in the layout register: Yes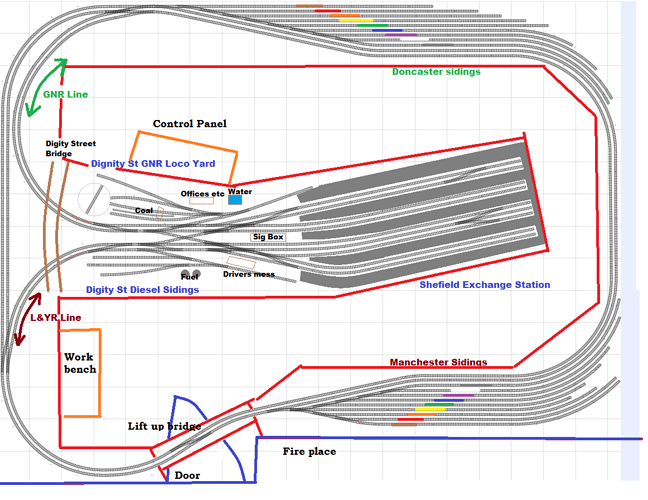 The track plan as designed, I have altered Dignity Street Diesel Yard and the entrance/exit to the Manchester sidings.